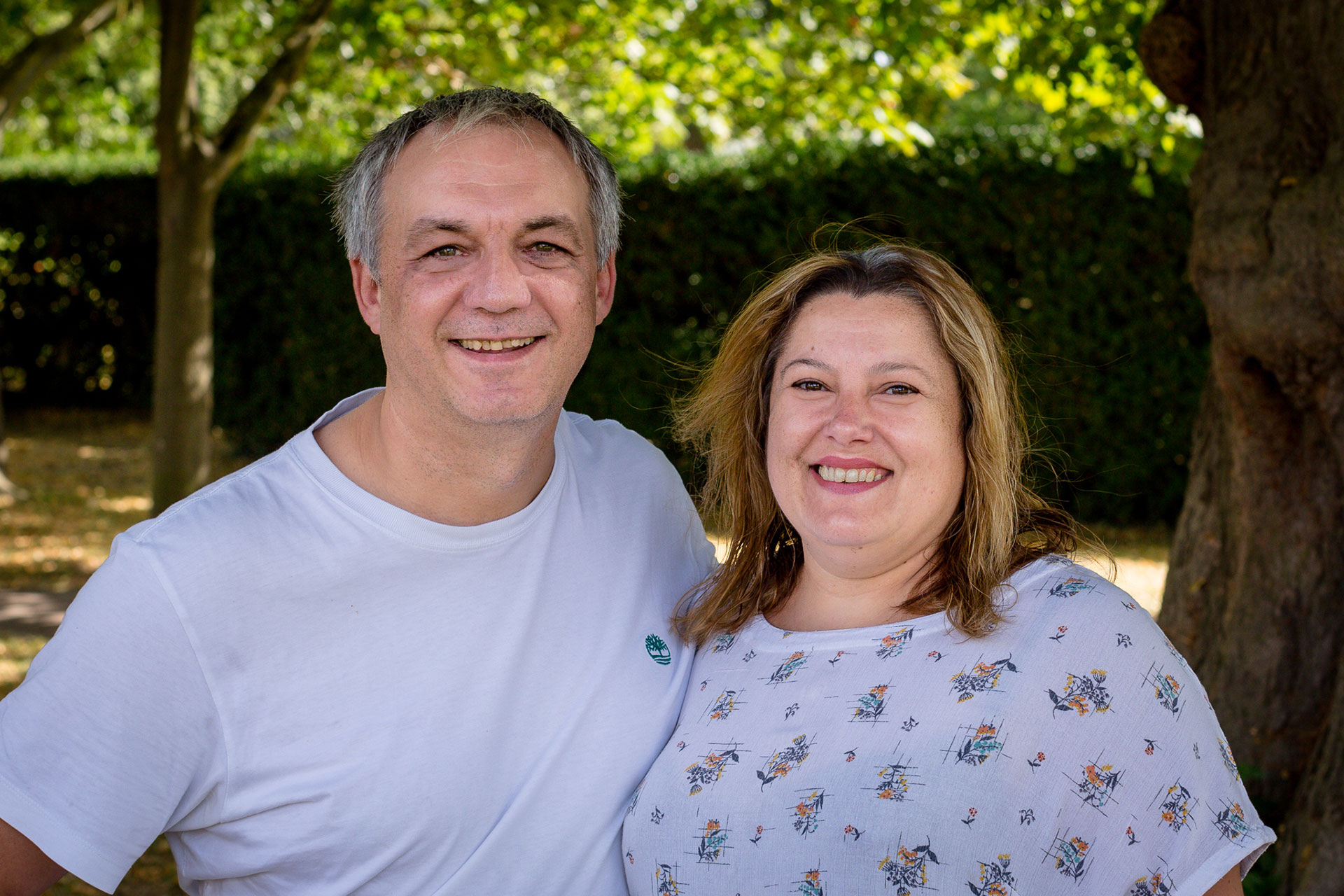 Welcome to Cantinho Rural. We are Lina and Jerome Dehoux and this is our little spot of paradise in the peaceful countryside of Madeira.
Lina is originally from Madeira and Jerome is from Cholet, France. We both have many years experience in the hospitality industry (where we met) and we also own and run an established French Restaurant in the UK. We are both passionate about the countryside and will always do our very best to ensure that you have a wonderful time during your stay at Cantinho Rural
Our four self catering cottages, just outside of the village of Camacha, are set across 3.4 hectares (8.4 acres) of green, lush hillside. We have furnished each cottage in a typical Madeiran style with many personal touches. All of the essentials are there to make your stay comfortable and relaxed. (Yes, there's a corkscrew and bottle opener!!). Please take a look at The Houses pages to see what's included.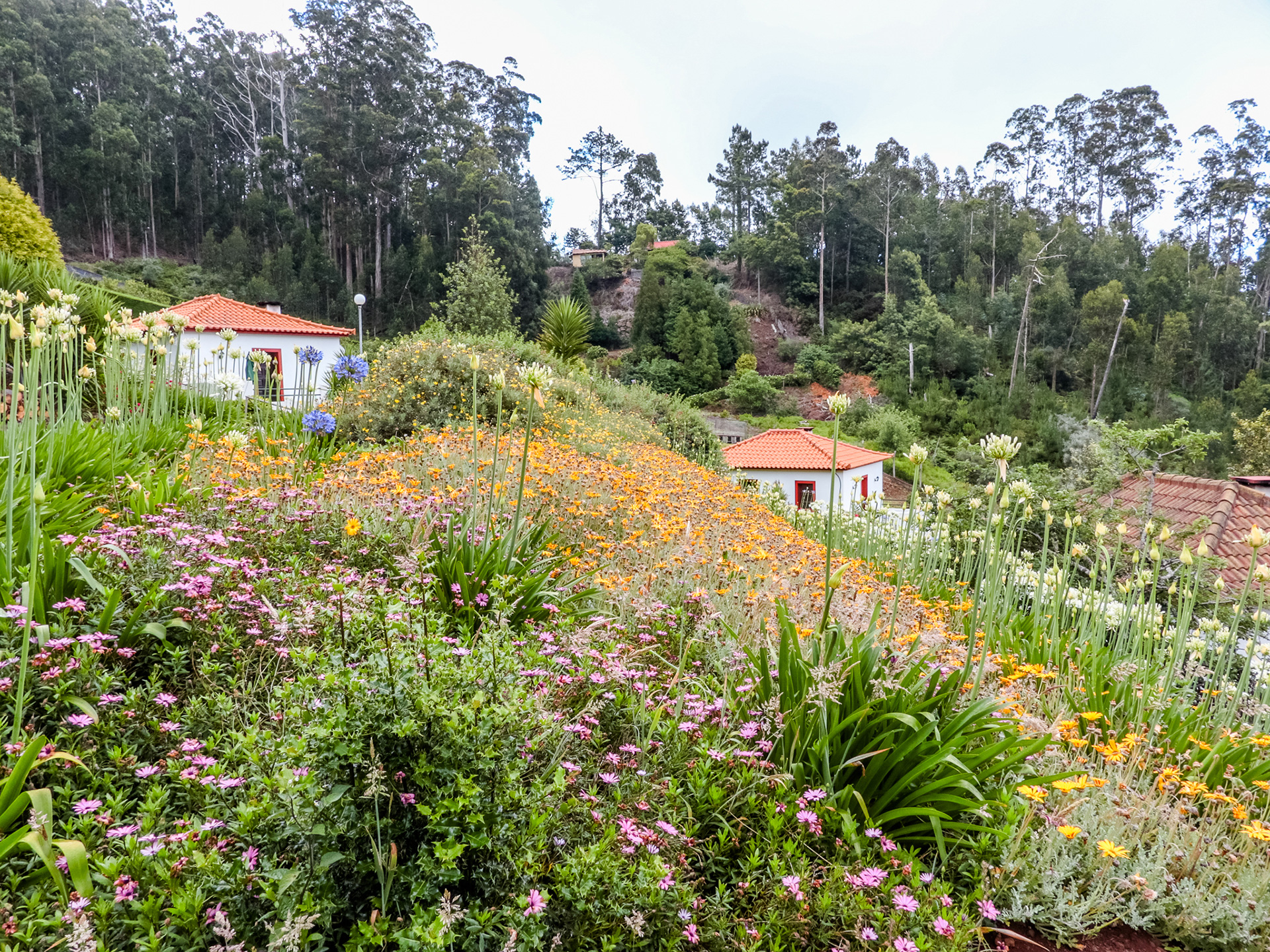 We are always improving the facilities at Cantinho Rural.
CANTINHO RURAL PÉTANQUE, PLAY AREA AND POOL
A few new additions to keep you busy outside, including a wonderful Pétanque terrain with an authentic set of boules.
Alongside we've also added a mini pool, perfect for keeping you cool and relaxed in the summer sunshine and a children's play area too.
Cantinho Rural Hot Tub Spa
We now have a wonderful relaxing hot tub spa at Cantinho Rural for guests to use. Set in its own cabana, it's the perfect place to relax and soak up the refreshing spa bubbles along with the scented fragrances from our candles and diffusers. Towels and pool robes are available on request.
We also have Mountain bikes (and helmets) for you to ride. These are available on a daily, pre-booked basis.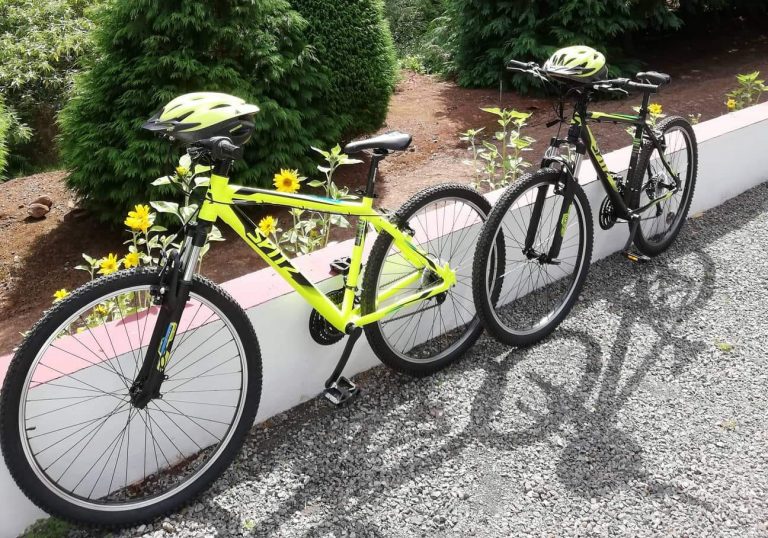 We have added a shared laundry room with washing machine and dryer.
"What a beautiful place. So tranquil, you feel relaxed in these gorgeous surroundings as soon as you arrive. The accommodation is well equipped clean and comfortable."
"A wonderful place, full of nature and beautiful surroundings. Madeira is a beautiful and peaceful island, and Cantinho Rural epitomises that perfectly. It felt very authentic, it was my sort of paradise. It also helped that the staff were very welcoming, and friendly. I'll be returning soon!"
"We arrived to be greeted with a very warm welcome which made us feel already at home. The house Viola Tricolor Cottage was well equipped with a barbecue out side which went to great use. The house itself was very pretty. It felt like paradise with the most spectacular array of flowers everywhere. Species I have never encountered. Even though we felt we were in the middle of nowhere which was great, Funchal was only 30 mins away and the nearest restaurant 5 mins. Madeira has the most beautiful landscape I have experienced it reminded me very much of the Caribbean. Highly recommend"
If there's anything that you need to know, or to book direct with us, just get in touch by email and we'll get straight back to you, or call us on one of the numbers below:
Cantinho Rural
Caminho do Norte, No. 77
Sitio Ribeiro do Serão
Camacha 9135-441
Santa Cruz
Madeira
E: info@cantinhorural.com
T: (UK) +44 7896 550530
T: (MADERIA) +351 938 717 682
Bookings are subject to a 3 night minimum stay.
We look forward to welcoming you at Cantinho Rural